Who creates the design of Mikov
9. ledna 2023

The word design is thrown around in every sense nowadays, because the look of a product is one of the key factors that influence whether a customer will buy it. And with knives, whatever their use - for sport, for hunting or for work - this is of course also true.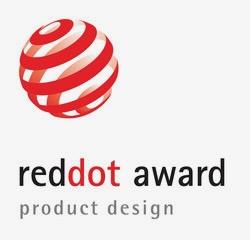 The design of Mikov knives has been influenced by a number of important personalities, and we are therefore sorry that the names of all of them have not survived to this day. In the first place, we are thinking of the author of the design of the traditional Rybička, but also of some other knives, whose production Mikov continues the centuries-old knife-making tradition.

But then there are some names we know well. First of all, there is Stanislav Lachman - the man who was nicknamed the Josef Lada of Czech design. Older generations encountered his designs almost daily at every turn, he designed blenders, irons, vacuum cleaners - and Mikov used his drawings to make his traditional kitchen knives.

The second important personality who had a significant influence on the design of Mikov knives is Mr. Vladimír Trojan. He contributed not only to the design of the current very popular Predator knife, but also to the Hunter knife and many others.

Military knives write a separate chapter of Mikov. The legendary UTON was developed at the Military Research Institute in Slavičín. But behind the others, whether it is the War Veteran edition of knives, the Lubomír Maďarič knives or the bayonet, which we produce under licence for the ColtCZ Group as a supplement to the BREN 2 automatic rifle, stands designer and military instructor Roman Hippík.

Of course, there is not enough space in the brief text for the names of all those who have designed some of our knives. Nevertheless, in conclusion we have to mention our long-term cooperation with UMPRUM, specifically with professors Michal Froňek and Jan Němeček, forming the famous duo Olgoj Chorchoj. The special edition of the Rybička knives for Nespresso or the Pocket set, which has won a number of prestigious design awards, including the Red Dot Awards, are products that have forever made their mark not only in the history of Mikov, but also in the history of Czech and international design.